Welcome to Year 3 : 

 A Place to Thrive – Teacher – Miss Redgrave
Welcome back to the start of another exciting term in Year 3. It was wonderful to see the children on the first Monday back and they have all made a great start to the term.
Below is an overview of the learning we are focusing on this term. As always, if you have any questions about this, or anything else for that matter, please do not hesitate to ask.
AUTUMN 2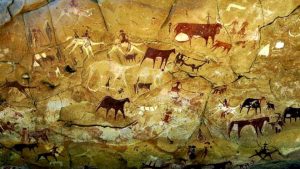 In
English

we are using the story of Baba Yaga to write instructions, adverts, diaries and of course stories. We will engage in Witch Wars – visit the woods to see who will win the ultimate battle between witch and faerie. We will develop our descriptive writing skills by expanding nouns and using a range of conjunctions. We will also write instructions to plan a Christmas party and help Miss Redgrave with her puppy problem
We will  keep talking to the minions in year 3 and explain how we learn.

In Maths, we will work on place value – solving problems involving column addition and decomposition. We will add  and subtract multiples of 10, 100 etc. We will work with 3 digit numbers to solve problems.
Science

this term is called " Seeing is believing" We will be investigating light and helping the minions to see better. They have problems with their curtains and strange shaped black objects. We will help them out.
In 
History

we

 

will  study prehistoric Britain. We will investigate Stone Age man. How he lived, the communities he developed. We will explain how the climate influenced the hunter gatherer lifestyle. We will begin to explore the Mesolithic period and the beginning of farming. We will explore Stonehenge and what this actually meant to man's lifestyle.
Art

will be based on drawing and printing skills. We will learn about line, shape and tone – we will develop cave style drawings and then in the next term look at printing and making our own cave paintings.
In
Religious Education

we will be focusing on festivals. We will look at the development of festivals  in different religions.
At home, please continue to read as often as possible with your children. After all, reading is to the mind what exercise is to the body. Also, please practise times tables with your child as much as you can as children need to know their 2, 3, 4, 5, 8 and 10x tables by the end of year 3. They are expected to know them all by the end of Year 4 so it is vital they get as far as they can with this before they leave Y3.
I will send home spellings every week for our weekly test and children are encouraged to take as much maths facts passport homework home as they wish each week. The more they practise their maths skills, the more progress they will make.
PE – Our PE day is Friday. All children need a PE kit in school – It helps if all items and pump bags are named.
Finally, can I just take this opportunity to thank you all for your continued support?
Miss Redgrave