Summer 1  Term 2020
I know you are all working from home at the moment but our web page is another place for you to check in with your teachers and be inspired to keep busy.
Please keep looking on Class Dojo for the daily challenges and the story times. I know all your teachers have been very impressed with the amount and quality of work that you have been doing. I have really enjoyed hearing all your messages.
This week I have added a news letter on Dojo so that you can see what I have been doing whilst we have been away from school. I have also included some examples of children's good work too.
What else can you do at home
Baking
https://www.bbcgoodfood.com/recipes/simple-iced-biscuits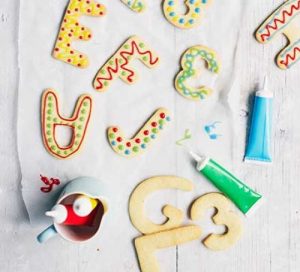 Follow the link to make these simple iced biscuits. If you don't have letter or number cutters you could make different shape biscuits instead and write the numbers and letters on the top.
Be creative when you decorate your biscuits. Send me  photos of your successes.
PE with Joe

https://www.techradar.com/news/joe-wicks-pe-workout-youtube
Joe Wicks is live every day on You tube with a new work out aimed at school children. If you have not joined in give it a go.
Fancy dress Fridays are especially fun as you can keep fit in fancy dress!
Imaginative Play
You will have lots of time to play at home so why not be really imaginative.
When I was little I used to love making dens under the dining table or in the clothes horse.
You could make your den be anything you like. Here are some ideas to get you thinking

Get Creative
Use toilet tubes and boxes to make models just like we do at school.
You could make them into anything you like. Look at the images below to give you inspiration.

Keep busy, stay at home and stay safe
We are looking forward to seeing you all when we return to school
Your Reception teacher is
Mrs Goodall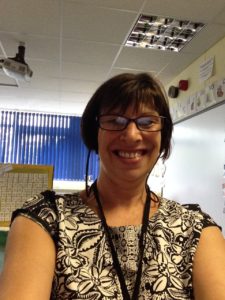 You will also meet….
Mrs Holdsworth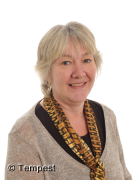 Mrs Broadbent
We are all here to help and welcome you and to ensure your experience in Reception is the best it can be. Please speak to any of our staff if you have any questions or worries.
Useful Information
Children can choose to be indoors or outdoors throughout the day. It is important that they always bring a coat so that they can play out when they want to.

Please ensure that all clothing is named.

Be prepared – children will take part in some messy activities. We do provide aprons but sometimes clothes do get dirty.

Children can go to the toilet as and when they need to go, but accidents do sometimes happen- we have spare clothes for such incidents.

(any donations of knickers and undies would be welcomed)
All children have their own coat peg and drawer. Please encourage your child to find their peg by looking for their name and then they will know where to find their coat when they need it. This half-term we are hoping to start doing PE. You can help with this at home by encouraging your child to dress and undress independently so that they will be more able when we change into PE kits. All children will need a named PE kit in school.
Children can put any work to go home in their drawer, to collect at the end of the day.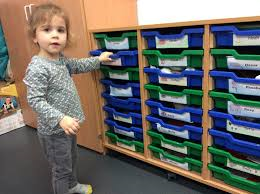 What will children learn?
The children will learn our big question
How can I be a positive member of my class?
This will involve learning to be a good friend to others, always being ready to  learn and being respectful of their surroundings.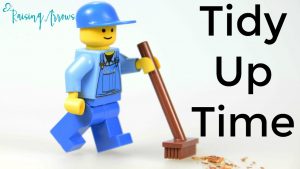 The children will learn to look after the classroom, putting things back in the correct place when they have used them, putting lids on pens and glue sticks and taking care with items such as books.  Tidying is important and we teach the children that it is every ones job. If we all work together it does not take as long.
Maths
This term the children will be learning all about subtraction. They will learn to find the difference between two groups of objects,learn to count backwards and physically take objects away from a group to subtract. We will continue to look at teen numbers so that they become very familiar. The children will also start to learn about sharing objects equally as a way of introducing division.

Literacy, Communication and Language
This term we will be focusing on traditional tales and we will be asking the question Can villains be heroes?. The children will become very familiar with the language of stories. On hearing these popular tales they will learn the sequence of a story and recognise the beginning, midddle or the end. They will start to use story language such as Once upon a time and happily ever after. They will use time words such as first, then ,next, after that and finally to organise events in a story. The children will learn to recognise the characters and use words to describe them. They will start to make predictions as to how a story might end or what might happen next.
Learning to Read
At school the children will be reading their Read Write Inc book every day(where ever possible). This will give them more opportunity to use their phonics strategies to decode and then allow them to build up some fluency in their reading. They will take a skills book home to read which will broaden their reading knowledge through the range of texts. It is important for you to asks them questions about the book they have read so ensuring they understand what they read.
We have introduced the Star reader this term and we will be choosing 1 child each week to take home a certificate and have their photograph in the Frame.
The star reader will be someone who reads everyday at home and someone who has made really good progress with their reading.
The children are now learning to read common exception words(tricky words) these are words which can't be sounded out and just need to be learnt.
The children will learn to use these words in their writing.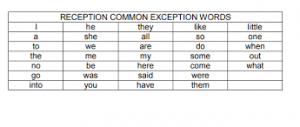 Phonics
 The children are now working in 2 groups for phonics. Some children are still working on set 1 sounds revisiting the ones that they are unsure of and some children have now moved on to set 2 sounds. This means children will be learning to recognise when 2 or 3 letters make 1 sound, these are called digraphs and trigraphs and the children will learn to spot them in words. They will be using their freddy fingers to say the individual sounds in words, counting the sounds as they go along. They will be reading their phonics book with a partner to practise their skills. We encourage children to help each other so that all children feel they can achieve. Freddy the frog gives out certificates to good readers!