Happy New Year
Welcome to a new year in Reception
Spring 1 Term 2020
Staff
Your Reception teacher is Mrs Goodall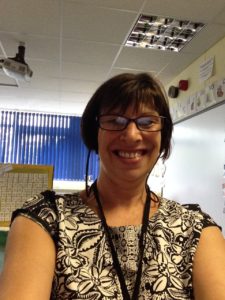 You will also meet….
Mrs Holdsworth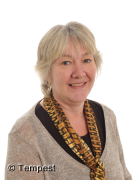 Mrs Broadbent
We are all here to help and welcome you and to ensure your experience in Reception is the best it can be. Please speak to any of our staff if you have any questions or worries.
Useful Information
Children can choose to be indoors or outdoors throughout the day. It is important that they always bring a coat so that they can play out when they want to.

Please ensure that all clothing is named.

Be prepared – children will take part in some messy activities. We do provide aprons but sometimes clothes do get dirty.

Children can go to the toilet as and when they need to go, but accidents do sometimes happen- we have spare clothes for such incidents.

(any donations of knickers and undies would be welcomed)
All children have their own coat peg and drawer. Please encourage your child to find their peg by looking for their name and then they will know where to find their coat when they need it. This half-term we are hoping to start doing PE. You can help with this at home by encouraging your child to dress and undress independently so that they will be more able when we change into PE kits. All children will need a named PE kit in school.
Children can put any work to go home in their drawer, to collect at the end of the day.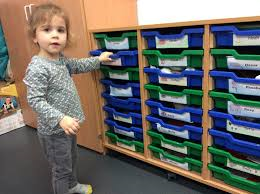 What will children learn?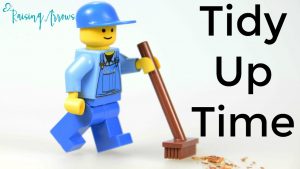 The children are still learning to look after the classroom putting things back in the correct place when they have used them. They are getting more used to finding labels to help with this. Tidying is important and we teach the children that it is every ones job. If we all work together it does not take as long.
Maths
In this term we will continue to look at the numbers to 20 focusing on teen numbers in particular. We will start to think about finding a total amount of objects in 2 groups  using the language  of adding and subtracting. We will be learning how to add by counting on and subtract by finding the difference between groups
The children will do lots of counting using objects and pictures and also as a class, through songs. They will count the number of children who are here everyday and start to imagine bigger numbers
The children will be learning to name and describe 2d shapes this half term.
Literacy, Communication and Language
The children will learn about dinosaurs through stories. They will learn the meaning of new words like extinct and fossil. They will discover that dinosaurs lived a long, long time ago and they no longer exist on our planet. The only time you will see a dinosaur now is as a skeleton in a museum, a picture in a book or in a film.
Learning to Read
Thank you to the parents who are hearing children read every day. Lots of children have been collecting bookmarks as a way of rewarding their efforts. The children are becoming more confident readers using the pictures to help them work out what is happening in the story. They are really getting to know the characters too.
Phonics
The children have learnt lots of letter sounds already and they are starting to use them to read and write simple words such as cat and sun. The children use Freddy fingers to Fred talk the words they want to read or write. This helps them to hear all the sounds in the word. Freddy the frog sits on their shoulder to help them as they practise. Many children will now be introduced to digraphs. These are letter sounds where 2 letters make 1 sound such as sh, ch, th, ng or nk. There are many of these to learn and the children will call them special friends-when 2 letters sit together to make one sound.