Welcome to Year 1        
Class Teacher- Mrs Gallagher
Autumn 1
Welcome to Year 1 and a brand new start at Christ Church Academy! We look forward to having you back and can't wait to start the new year off with a happy and safe start.
Please rest assured that the safety of your children is our priority and we have made many changes to the running of our school to comply with Government guidelines.
Letters have been attached to the website and are also on the school Dojo website if you need to re-read and remind yourselves of the new arrangements for drop off and pick up times.
Useful Class Information
Class Dojo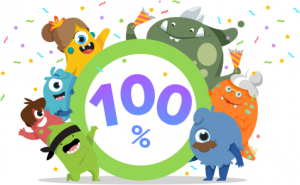 I will be using Class Dojo this year!
Last year 100% of parents using Dojo so hopefully everyone will download the app this year! ClassDojo! https://www.classdojo.com/onehundred/
The children will get Dojo points every time they do something impressive at school. We use Class Dojo in Year 1 and all our parents are connected via the app. This allows our families to be fully involved in everything that happens in Year 1. The children are proud of their achievements and want to share these with their families via the app.
PE 
On P.E days we ask your child to come in
their

P.E kit and stay in it all day. We will do our P.E lessons outside when appropriate so make sure your child is dressed in joggers and a jumper if needs be. Thank you.
Reading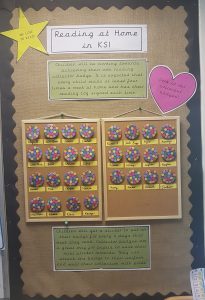 The children will be given a reading book to take home each Wednesday. We ask that children read with you at home each day so that they become really familiar with the book.
These books will then need to be returned to school on a Monday so that we can exchange them again on Wednesday, leaving 72 hours to remove risk of cross contamination. At school the children will have a school reading book which we will read with them every other day.
It is the child's responsibility to bring their book back into school to be changed and reading log checked.
If you read four times a week and have your reading log signed at home by the end of the week you will receive a sticker for your individual badge. Collector badges are a great way for pupils to save their mini sticker rewards: They can attach the badge to their uniform and wear their collection with pride. Children's badges will be displayed on a pin board in the classroom. Only when the badge is full does the child get to wear it with pride before getting a new colour badge on the pin board.
Continuous Provision
On an afternoon in KS1 children will be using our shared area to enhance their skills and investigate our topic as well as learning vital skills part of the national curriculum.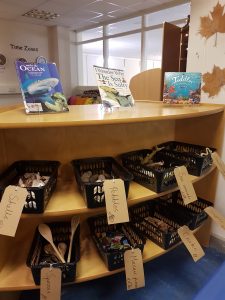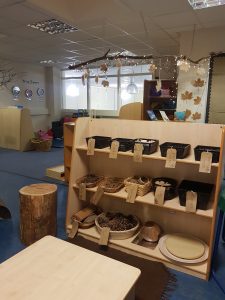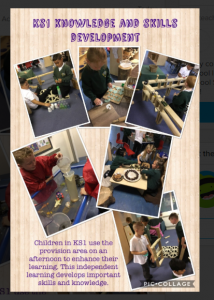 Our Year 1 expectations and Talk Time rules:
When we are listening we sit still with our tidy hands
We speak clearly and use a loud voice so that others can hear
We listen carefully when someone is speaking and show respect
We look at the person who is talking
Lets have a look at what we focused on in the first term of school:
Literacy
This half -term we shall be focusing on the two following stories;