Welcome to Year 1          Autumn 1 Term
Meet the Team 
Mrs Goodall – Class Teacher.                   Miss Millar – Teaching Assistant                Mrs Brooksbank – Reading Volunteer   
We are all looking forward to a fantastic new year
PE – Our PE day is Tuesday. All children need a PE kit in school – It helps if all items and pump bags are named.
Reading
Reading books are sent home everyday and we ask parents to sign the reading log every night when you have heard your child read. We appreciate parents help with reading and it has proven that it helps children to make more rapid progress with their reading.
Mr Sloth
Mr Sloth is our class teddy. He chooses 1 child to come home with every Friday and we ask them to look after him for the weekend. They also need to record their time with him in his special book.
Base Groups
The children may talk to you about this. Base groups happen on Friday morning. The children will now belong to a group(Ruby, Sapphire, Emerald or Topaz) where they will have opportunities to discuss their behaviour, attendance, smartness and effort each week. Children who stay green all term will obtain a good to be green badge to wear.
Monies
We ask that any money which is to be  handed in to school is in a named envelope.You can then give it to staff on the door at the start of the school day.
Please ask school staff if there is anything else you need to know. We are always happy to help.
Literacy
This term we will be getting to know the Year 1 expectations for reading and writing.
By the end of year 1 the children will need to be able to…
write complex sentences using capital letters and full stops correctly
Say out loud what they want to write
leave clear finger spaces between each word
use their phonics knowledge to help them spell unfamiliar words
read their own writing to check it makes sense
read and spell the year 1 common exception words
use cursive style of handwriting,starting each letter at the bottom
We will start this term by giving children a target to work on. The children know that working on their target will help them to imprve their writing.
Ask your child about their literacy target

Maths
We will begin the term be looking at place value.
The children will be  learning to count read and write the numbers to 100.
They need to be able to say the number that is 1 more and 1 less than and we will be beginning to understand how 2 digit numbers have tens and ones.
We will then introduce addition and subtraction. The children will use counting objects, number lines and hundred squares to help them learn about calculations.The children will become very familiar with the symbols for add and subtract and they will also learn the language of addition and subtraction.
Science
Our science topic is humans. We will be using the story of Pinnochio and asking the question …How can we make Pinnochio a real live boy?
The children will learn about the functions of different parts of the body.They will also learn about the senses.
They will discover what makes us all different and what changes occur as we grow.
They will learn to use the scientific skills of naming, explaining, sorting, comparing, describing, predicting and recording.
RE
Our RE topic this term is
How do I belong to Gods family?
We will be discussing the meaning word belong and thinking about different groups and establishments where we can belong.
We will think a lot about our school and our families and introduce the idea of Christian Values and the positive learning behaviours which encompass the ethos of our school and the Christ Church Way.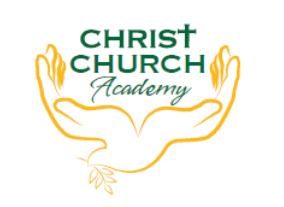 Topic
This term our topic is How can we welcome Baby Bear to Year 1
The children will discuss what it is like to come into a new class. We will think of ways that we could help a new pupil to feel welcome  and reflect on our own feelings at the start of the year.
We will use the story of Goldilocks and the 3 bears to help us understand how Baby bear might be feeling.