PE 
Our PE day is Thursday. All children need a PE kit in school – It helps if all items and pump bags are named.
In the winter months please ensure your children have appropriate named outdoor clothing and footwear for playtimes. Thankyou.
Reading
Reading books are sent home everyday and we ask parents to sign the reading log every night when you have heard your child read. We appreciate parents help with reading and it has proven that it helps children to make more rapid progress with their reading.
Mr Penguin and Mr Monkey
Mr penguin and Mr Monkey  are  our class teddies. They choose 1 child to come home with every Friday and we ask the child to look after them for the weekend. They also need to record their weekend in the special book.
 
Base Groups
The children may talk to you about this. Base groups happen on Friday morning. The children will now belong to a group(Ruby, Sapphire, Emerald or Topaz) where they will have opportunities to discuss their behaviour, attendance, smartness and effort each week. Children who stay green all term will obtain a good to be green badge to wear.
Monies
We ask that any money which is to be  handed in to school is in a named envelope.You can then give it to staff on the door at the start of the school day.
Please ask school staff if there is anything else you need to know. We are always happy to help.
Our Year 1 expectations and Talk Time rules:
When we are listening we sit still with our tidy hands
We speak clearly and use a loud voice so that others can hear
We listen carefully when someone is speaking and show respect
We look at the person who is talking
Literacy
In week 1 and 2 we will be focussing on phonics. The children will be taking their phonics screen test in week 2. To help them they will have a visit form the aliens.
They will learn to read and write alien words using all the sounds they have learnt in phonics this year.
After that the children will be introduced to anew story called tree
They will learn about the seasons and the changes that occur as a year is shown through this lovely picture book.
 Maths
This term we will be learning about positional and directional language. The children will use vocabulary such as forwards, backwards, right, left and turn. They will learn to direct each other in treasure hunts and blind fold type games.
Later on in the term we will be revisiting prior learning where children just need a bit more practice to accomplish their skills.

Topic
This term the children will be learning how to be great artisis. They will learn about different artists through history and how the style and techniques of art  have changed. The children will learn to express opinions about what they like and what they don't like.
The children will also learn to appreciate different types of music this term. they will learn about different composers through history.
Science
Our science topic is Seasonal Change
The children will learn about the changes which occur as the seasons change throughout a year.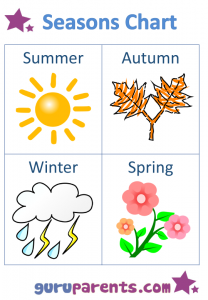 RE
In RE this term we will be learning about God , Worship and Prayer.
The children will have a visit to our local church and they will learn what people do in church. They will learn about different parts of the church and what they are used for and they will learn why Christians go to church and the different types of services the church provides.
The children will learn about the Bible and different Bible stories. They will learn different hymns and prayers. By the end of Summer 2 the children should be able to recite the Lords Prayer.