Welcome to Year 1        Spring 1 Term
Happy New Year !
Meet the Team
Mrs Goodall – Class Teacher.              Mrs Brooksbank Reading Volunteer  
Useful Class Information
PE 
Our PE day is Thursday. All children need a PE kit in school – It helps if all items and pump bags are named.
In the winter months please ensure your children have appropriate named outdoor clothing and footwear for playtimes. Thankyou.
Reading
Reading books are sent home everyday and we ask parents to sign the reading log every night when you have heard your child read. We appreciate parents help with reading and it has proven that it helps children to make more rapid progress with their reading.
Mr Penguin and Mr Monkey
Mr penguin and Mr Monkey  are  our class teddies. They choose 1 child to come home with every Friday and we ask the child to look after them for the weekend. They also need to record their weekend in the special book.
 
Base Groups
The children may talk to you about this. Base groups happen on Friday morning. The children will now belong to a group(Ruby, Sapphire, Emerald or Topaz) where they will have opportunities to discuss their behaviour, attendance, smartness and effort each week. Children who stay green all term will obtain a good to be green badge to wear.
Monies
We ask that any money which is to be  handed in to school is in a named envelope.You can then give it to staff on the door at the start of the school day.
Please ask school staff if there is anything else you need to know. We are always happy to help.
Our Year 1 expectations and Talk Time rules:
When we are listening we sit still with our tidy hands
We speak clearly and use a loud voice so that others can hear
We listen carefully when someone is speaking and show respect
We look at the person who is talking
Literacy
The children will start this term by writing recounts of their Christmas holidays.
This will begin with a circle time where the children will use their speaking and listening skills to share their news. The children need to use the talk time rules when speaking. This means speaking clearly and using full sentences. When we start writing the children will learn to use the time conjunctions to sequence the events in their writing and they will learn to write in the past tense.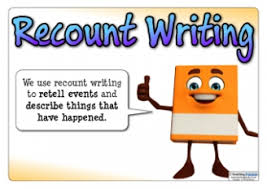 Later on this term we will start a new story. The children will be introduced to the character first and then they will try to predict who he is and what will happen to him in the story.
 
 Maths
In maths we will start by recalling and practising some of the key number facts that we need to know by heart in Year 1. These facts are
1 more and 1 less than any number to 100.
counting in 2's 5's and 10's
recognising missing numbers in a 2, 5 or 10 sequence
number bonds to 10 and 20
writing numbers in numerals and words
recognising the value of the digits in 2 digit numbers
using and understanding the language of more, less, most, least, fewer and equal to
We will then move on to work on calculations. The children need to be fluent with the adding and subtracting process. They need to recognise and be able to use the symbols for add, subtract and equals but they need to relate calculations to real life so we will be using maths stories to help with this. The children will learn to use number lines and the bar method to help them visualise these calculations.
 
Topic
Our topic this term is kings and Queens.
The children will learn about British monarchs through history and decide whether they think they were good or bad at their job.
This topic will start by investigating our current royal family and finding out what we know about them. We will be trying to answer these questions.
Who is our Queen?
Where does she live?
Who are her children?
Who is her husband?
What does she do?
Science
Our science topic is Materials.
The children will learn about materials through the story of The 3 Little Pigs. They will be testing out different materials to see which ones are best for different jobs.
We will be identifying the names and properties of different materials and finding out…
What are things made of
Which materials are the best for making a bag for the 3 pigs to carry all their belongings?
Which materials are strong enough to hold the heavy things?
Which materials are waterproof?
Which materials are best for building houses?
What materials are used on different parts of a house?
How do some materials change when they are cooled or heated?

RE
 In RE this term we will be learning about the religion of Islam.
We will be comparing Islam with Christianity and spotting similarities and differences.
We will learn about Muslim festivals and consider how they compare with the things we celebrate as Christians.
We will consider our own Christian values and decide how different they are to the values and beliefs in the Islam faith.