Welcome to Year 2
Spring Two!
The children in Year 2 are not just working really hard in their lessons this term but we are doing lots of extra activities to learn important skills. The children use sign language to answer the register. Children in Year 2 are given responsible jobs to help our classroom community for example taking the register, handing out the snack and milk, sharpening pencils and much more.
Trips and exciting information:
Our visit from the Dogs Trust 
Meet Winnie…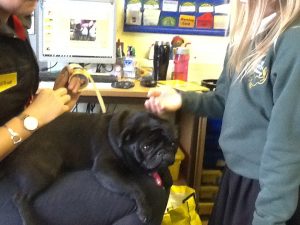 We created some great pieces of description writing about Winnie, thanks so much Dogs Trust.
Our Bonfire Bake Off 
Thursday 8th November 2018- Warburtons Visit Year 2 at school all morning.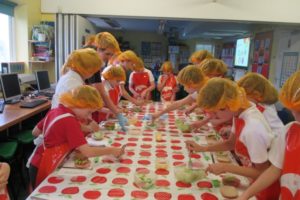 As part of our Topic work we are learning about foods from around the world. The children will have the chance to make bread, understand where the ingredients come from and taste their creations..
We made bread hedgehogs and then did a tasting afternoon. The children absolutely loved it! Thanks Warburtons!
Wednesday 20th November 2018- Trip to Pizza Express 8.45- 2pm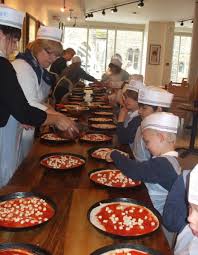 As part of our Topic work the children will be learning about all types of food including Italian food. The children are going to be going on a trip to Pizza Express to make their very own pizzas.
Literacy
Paddington Bear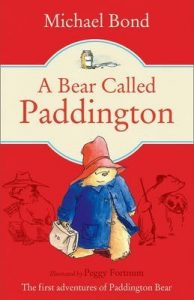 We have been finding clues as to who might be hiding in our classroom…
The children have been inferring information and making really good predictions as to what might be happening.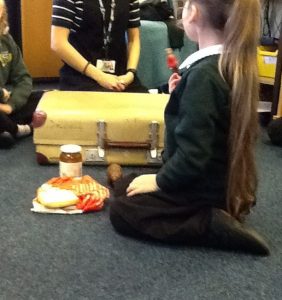 A suitcase turned up in our classroom with loads of bread, marmalade and a tag that said 'please look after this bear'.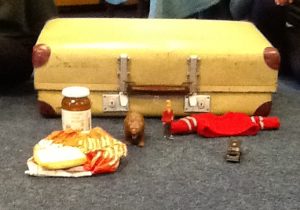 Telling Paddington our woodland poetry while eating our marmalade sandwiches. Paddington has loved his time with Year2.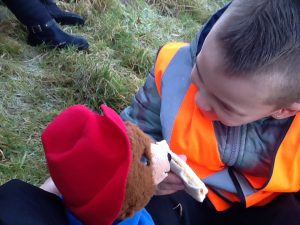 Feeding Paddington Marmalade sandwiches. The children also shared round marmalade sandwiches and LOVED it!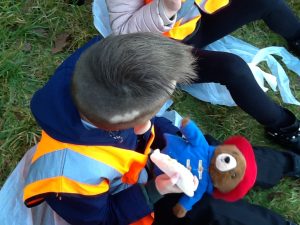 Paddington loved his trip to the woods. He said it was just like his home in Peru. The children have written woodland poetry and read it to Paddington.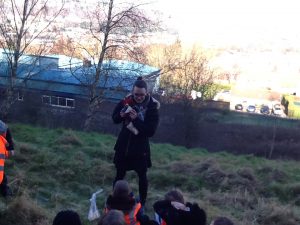 Fantastic Progress!
Below are some fantastic examples of the work year 2 did last year and the amazing progress the children have made in only one year!!
Below is what a child last year did at the start of year 2 and then at the end.
What fantastic progress!!
Start of Year 2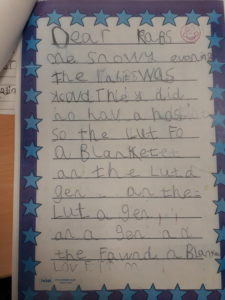 End of Year 2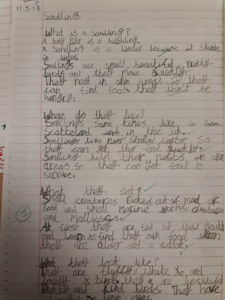 Religious Education
We are doing the creation story in R.E, the children are developing an understanding about hr start f the Bible.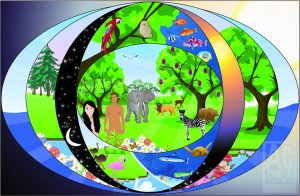 I
saiah 52:7-9
How beautiful on the mountains are the feet of those who bring good news, who proclaim peace, who bring good tidings, who proclaim salvation, who say to Zion, "Your God reigns!"
Maths
The children have already completed two units on Place Value and Addition and Subtraction and Multiplication and Division. We are now moving onto Fractions. We have been working so hard in Year 2 using all of our resources and applying our skills.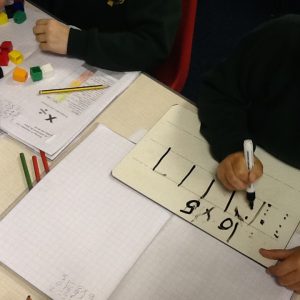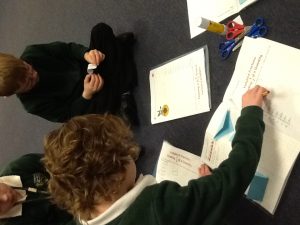 We use different methods to get the children to understand conceptions.
Here is a picture from one of year 2's maths books which shows just how hard they have been working. Super job!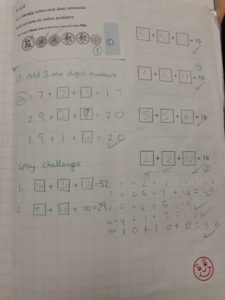 PE –Our PE sessions will be on a Thursday afternoon. We are going to be doing dance this term. Please ensure your child has a P.E kit in school on Thursday so they can take part. 
Homework
A homework task for maths and spelling will be sent out each week on a Friday, this is expected to be returned the following Thursday. This homework is so important especially because year 2 is an important SATs year. The children need to be practicing as much as possible.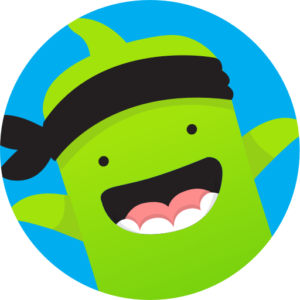 The children will get a Dojo point every time they do their homework.
We use Class Dojo in Year 2 and all our parents are connected via the app. This allows our families to be fully involved in everything that happens in Year 2. The children are proud of their achievements and want to share these with their families via the app.
Reading books are sent home every day and we would really appreciate parents signing the reading log every night after you have heard your child read. Parents help with homework is extremely valuable as it will provide your child with the best support alongside the teaching in class.
Base Groups
The children will continue in their BASE group from Year 1. It is important that they are green in all areas to contribute to the success of their group. The children can collect BASE points for their team by displaying green behaviours. A new special BASE point has also been introduced this year.