Welcome to Year 2
Summer 2, the final term in year 2!
We use Class Dojo in Year 2! This means parents can see what we are up to i9in class on our story, send messages to me and see on a daily basis how their child is doing via a daily report.
I am so excited to have 100% of families connected on ClassDojo! https://www.classdojo.com/onehundred/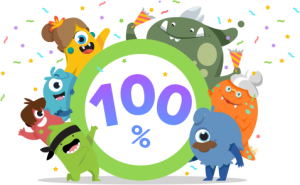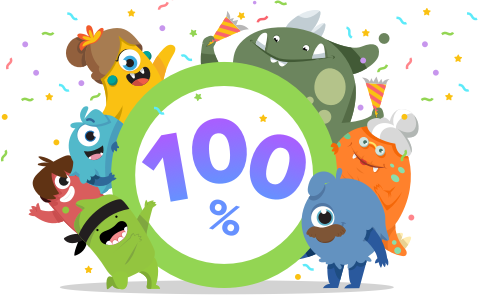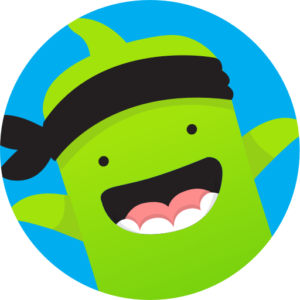 The children will get a Dojo point every time they do something impressive at school.
We use Class Dojo in Year 2 and all our parents are connected via the app. This allows our families to be fully involved in everything that happens in Year 2. The children are proud of their achievements and want to share these with their families via the app.
The children in Year 2 are not just working really hard in their lessons this term but we are doing lots of extra activities to learn important skills. The children use sign language to answer the register. Children in Year 2 are given responsible jobs to help our classroom community for example taking the register, handing out the snack and milk, sharpening pencils and much more.
Trips and exciting information:
Our trip to Meanwood Valley Farm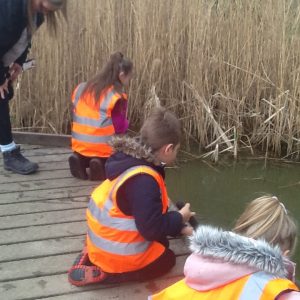 The children were involved in a pond dipping activity.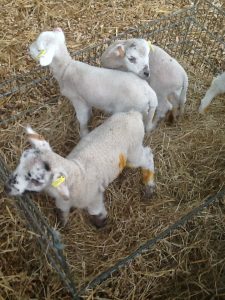 Feeding the lambs was amazing! This trip informed writing in literacy and will hugely benefit our Science and English work this term.
Literacy
Amazing Animal Journeys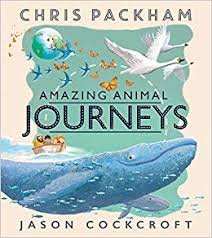 We will be learning all about the migration routes of different animals. This will be supported by growing our own butterflies from caterpillars.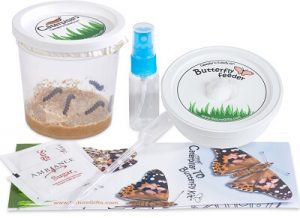 This will provide cross-curricular links to Science and Geography work.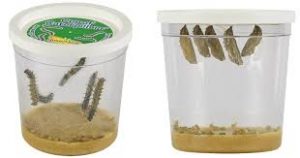 The children will watch the life cycle of the butterflies growing, using this to inform instruction writing, descriptions and a recount of when we set the butterflies free.
Other exciting events this year in English:
Taking Paddington Bear to the woods
Paddington loved his trip to the woods. He said it was just like his home in Peru. The children have written woodland poetry and read it to Paddington.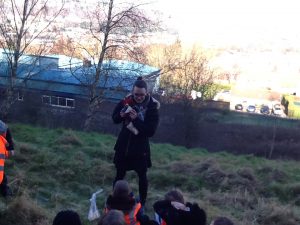 Fantastic Progress!
Below are some fantastic examples of the work year 2 did last year and the amazing progress the children have made in only one year!!
Below is what a child last year did at the start of year 2 and then at the end.
What fantastic progress!!
Start of Year 2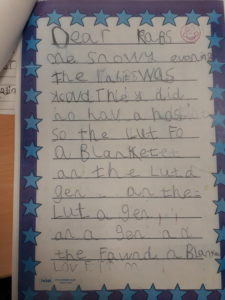 End of Year 2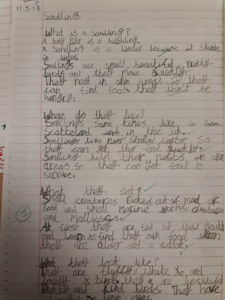 Religious Education
We are doing the creation story in R.E, the children are developing an understanding about hr start f the Bible.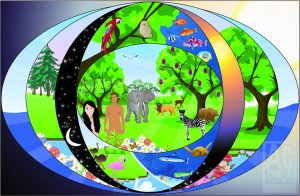 I
saiah 52:7-9
How beautiful on the mountains are the feet of those who bring good news, who proclaim peace, who bring good tidings, who proclaim salvation, who say to Zion, "Your God reigns!"
Maths
The children have already completed two units on Place Value and Addition and Subtraction and Multiplication and Division. We are now moving onto Fractions. We have been working so hard in Year 2 using all of our resources and applying our skills.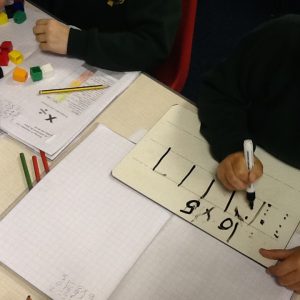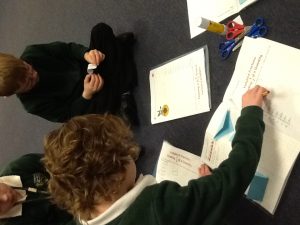 We use different methods to get the children to understand conceptions.
Here is a picture from one of year 2's maths books which shows just how hard they have been working. Super job!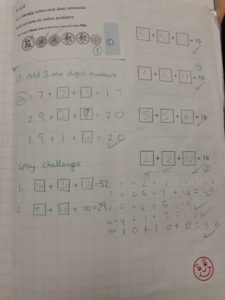 PE –Our PE sessions will be on a Thursday afternoon. We are going to be doing dance this term. Please ensure your child has a P.E kit in school on Thursday so they can take part. 
Homework
A homework task for maths and spelling will be sent out each week on a Friday, this is expected to be returned the following Thursday. This homework is so important especially because year 2 is an important SATs year. The children need to be practicing as much as possible.
Reading books are sent home every day and we would really appreciate parents signing the reading log every night after you have heard your child read. Parents help with homework is extremely valuable as it will provide your child with the best support alongside the teaching in class.
Base Groups
The children will continue in their BASE group from Year 1. It is important that they are green in all areas to contribute to the success of their group. The children can collect BASE points for their team by displaying green behaviours. A new special BASE point has also been introduced this year.