Welcome to Year 2
Summer Term
While many of you are learning from home I will be using ClassDojo as the main form or giving you work to do and keeping in touch. Each week I will do a weekly newsletter. If you need anything contact me on ClassDojo or get in contact with school.
Click here for Summer Term
Week 1 newsletter: Week 1 newsletter year 2
Week 2 newsletter: Week2 newsletter year 2
Week 3 newsletter:Week 3 Newsletter Year 2
Week 4 newsletter: Week 4 Newsletter Year 2
Week 5 newsletter:Summer Term 1 Newsletter Year 2
Take a look at some of the fantastic work children in year 2 have been doing at home!

Online learning tools for year 2:
Spelling shed (message Miss Mitchell on ClassDojo for login): https://www.spellingshed.com/
MyMaths (message Miss Mitchell if you need your login): https://login.mymaths.co.uk/login
EPIC Reading (check out our class story on dojo for our classes login details) : https://www.getepic.com/app/

As the end of the school year draws near, some children may need support navigating their emotions through all these changes. This book gave me a little peace so I wanted you all to feel the same. Please head onto EPIC and on assignments I have set you this special book on mindfulness:
Read yourself: https://www.getepic.com/app/read/59486
Listen to it read by the author: https://www.getepic.com/app/read/63989
Distance Learning Week 2 Summer 2

Please see below your Summer Term Home Learning Work
Take a look at a week in Year 2

We use Class Dojo in Year 2! This means parents can see what we are up to in class on our story, send messages to me and see on a daily basis how their child is doing via a daily report.
Last year I had 100% of parents using Dojo so hopefully everyone will download the app this year! ClassDojo! https://www.classdojo.com/onehundred/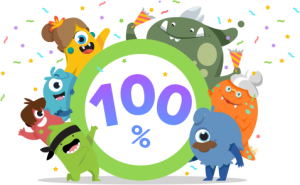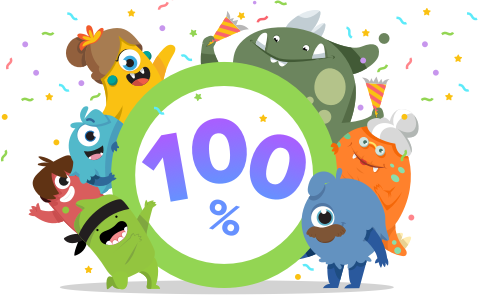 The children will get a Dojo point every time they do something impressive at school.
We use Class Dojo in Year 2 and all our parents are connected via the app. This allows our families to be fully involved in everything that happens in Year 2. The children are proud of their achievements and want to share these with their families via the app.
The children in Year 2 are not just working really hard in their lessons this term but we are doing lots of extra activities to learn important skills. The children use sign language to answer the register. Children in Year 2 are given responsible jobs to help our classroom community for example taking the register, handing out the snack and milk, sharpening pencils and much more.
Our Provision Area 
In KS1 this year we are making full use of our shared area by having continuous provision every afternoon. The children will be investigating and taking initiative as they self-regulate their learning in the shared area. There will be plenty of opportunities for children to enhance their skills while covering vital elements of the national curriculum. The children in KS1 have been making great use of our continuous provision time on afternoons. Each area has a different focus with varying challenges to give the children ideas of how to develop their curriculum learning.
We also have a water and sand area inspired by our theme of Explorers thinking about the ocean.
What we have been up to so far….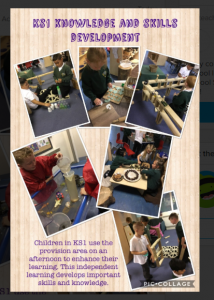 Reading in KS1
Reading is hugely important in Year 2 and the children should be doing it at least 4 times a week if not every night. From September children in Year 1 and Year 2 will be working towards achieving their own reading collector badge. It is expected that every child reads at least four times a week at home and has their reading log signed each time. If you read four times a week and have your reading log signed at home by the end of the week you will receive a sticker for your individual badge. Collector badges are a great way for pupils to save their mini sticker rewards: They can attach the badge to their uniform and wear their collection with pride. Children's badges will be displayed on a pin board in the classroom. Only when the badge is full does the child get to wear it with pride before getting a new colour badge on the pin board.
Our reading area in the KS1 provision area is always a popular place to get lost in a book.
Our first week winners….

Click here for our KS1 Reading information letter: Reading at Home 1
Fantastic progress in writing!
Below are some fantastic examples of the work year 2 did last year and the amazing progress the children have made in only one year!!
Below is what a child last year did at the start of year 2 and then at the end.
What fantastic progress!!
Start of Year 2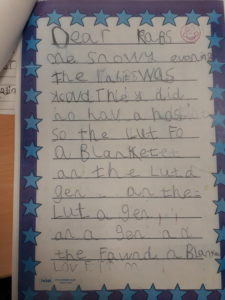 End of Year 2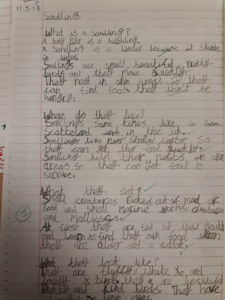 Looking back at learning in Spring Term
English
Paddington Bear is our focus for the start of Spring 2. We are using this as a starting point looking at the story and the character of Paddington Bear. This then interlinks with our work in Topic all about different locations in the world comparing human and physical features. Later in the term we will be using the books 'This is how we do it' to consider how different children do things across the world. This will help the children to compare their lives to others. We will then link back the location study of Peru to Paddington Bear.
Scaffolds in English: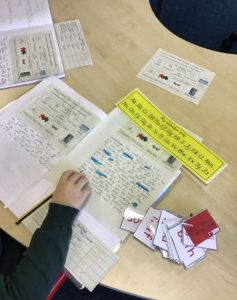 Maths
We will be starting Fractions next term. This will lead us onto four operations work using all lour prior knowledge to begin making links within maths. Key facts such as times tables will be really important so children will be expected to use Times Table Rock Stars at home.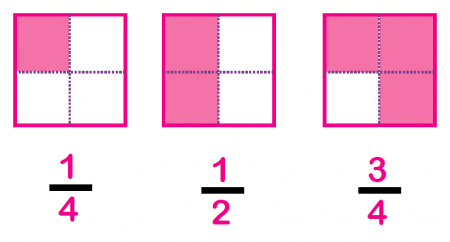 Number of the day
Every morning to improve our fluency and number facts we do number of the day.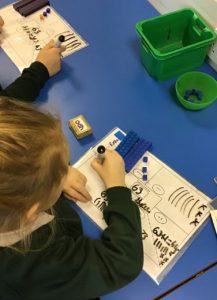 Here is a picture from one of year 2's maths books from last year to show our expectations for this coming year.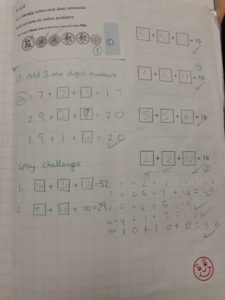 Topic
How can I understand the world and my place in it?
We have up to now considered how the history we have studied fits into a chronological framework. We are now going to consider how we fit into that framework, figuring out our own surroundings and connections to our community and the wider world. We will be studying the features of our school and the surrounding area comparing this with that of a Peru contrasting our school forest with the Amazon rainforest.

Science
Animals including humans
In science we will be learning all about animals including humans. Humans need oxygen, food, water and shelter to survive. Humans and animals also need a balanced diet to be healthy this includes a range of food and not much sugar and salty foods. Animals have young which grow into adults the same as humans called the life cycle.

Religious Education
Why does Easter matter to Christians?
In R.E we will continue our learning from year 1 all about Easter. The children will be studying the Holy Week before Easter and understanding the clear messages in the bible about forgiveness and hope.

Art and Design
We have a knowledge organiser which shows what we are learning throughout the year in art and design.

Music
Across school we use Charanga music. This in a practical sense develops the children's musical ability and enjoyment in music.
P.E
Our PE sessions will be on a Thursday afternoon. We are going to be doing gymnastics this term all under the theme 'under the sea'. We are using our bodies to create balances that look like sea creatures, developing our understanding of four types of roll and creating short sequenced gymastics routines. Please ensure your child has a P.E kit in school on Thursday so they can take part. 

Computing
We use cross-curricular links to develop skills in computing and ICT.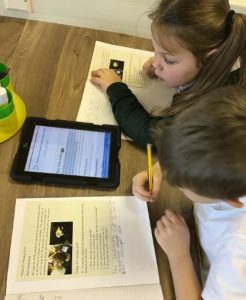 Homework
A homework task for maths and spelling will be sent out each week on a Monday, this is expected to be returned on the Friday of the same week. This homework is so important especially because year 2 is an important SATs year. The children need to be practicing as much as possible.
Reading books are sent home every day and we would really appreciate parents signing the reading log every night after you have heard your child read. Parents help with homework is extremely valuable as it will provide your child with the best support alongside the teaching in class.
Base Groups
The children will continue in their BASE group from Year 1. It is important that they are green in all areas to contribute to the success of their group. The children can collect Dojo points for their team by displaying green behaviours. 
Daily circle times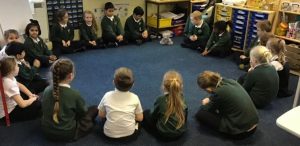 Visual Timetable