Welcome To Year 6!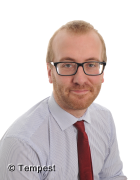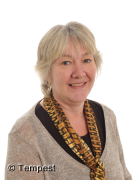 Mr Ireland – Class Teacher/ Deputy Head Teacher    Mrs Cooke – Teaching Assistant
Hello and welcome to the Year 6 class page.
We have been working so hard this year and we are so proud of how the Year 6 children have risen to the challenges of leading our school in the ways we expect.
As I know you are all aware, this year is such an important one and we are now in the final weeks and months as we prepare for the SATs tests. However, because of the children's hard work in autumn term, we are well on our way to some fantastic results.
Even though we have the SATs coming up, your child will be receiving a varied curriculum – not just English and maths. Through our topic, science and RE curriculum, children will be getting good opportunities to write but also build up their understanding of the world and also develop a better vocabulary. In their art and fuel for school work, they will receive opportunities to build up their geometry and statistics work.
Homework: every night, your child should be reading. Last term, I ran two workshops for parents for how to support your child with reading. It has been wonderful to hear that parents are using these strategies and I can see in class what a positive impact this has had. Thank you for your support with this. You can find a link to the document we discussed in that meeting below:
In addition to this, children will receive a list of spellings on a Monday which they have until Friday to learn. They will take part in spelling sessions every day but they stand the best chance of succeeding in their weekly tests if they practise them at home. Please take the time to test your child on these spellings and help them on any particularly tricky ones. The ones we will be learning this term are the same difficulty as they will receive in their tests in May. Achieving a high score will help their confidence enormously.

I am also giving the children maths homework every week in order to build on the knowledge they develop in class. The aim of this is that it takes approximately 20-30 minutes per night and then children can hand in the full booklet on a Friday. Already, I am seeing the children who work really hard on these making a big improvement in their weekly arithmetic tests and also their reasoning work.
Please remember that children should also be doing a small amount of revision every night since they received their revision books earlier in the year.
Most importantly though, please ensure children are eating well, sleeping lots and still getting plenty of time outdoors. Healthy, happy children are needed every day at school and if we can do all of this, I know this will be a hugely successful year for your child.
Please see below for a brief run-down of our curriculum for both spring term 1 and spring term 2:
Spring 1:
English: in the first week of term, the children received a letter which told them that there may be a secondary school built in place of the woods beside Christ Church Academy. The children needed to write a discussion text (two-sided argument) which explained the pros and cons to the idea. After this, we will be looking at quest stories and using some film clips from Lord of the Rings, whilst also studying the magnificent language in the multiple choice short story 'Barrowquest'. The children will then be writing a short story in the style of a quest, including a magical item and an unlikely hero.
Maths: this term, we will be looking closely at fractions and also revising place value and calculations. The children need to have tremendous perseverance as they will be using some very challenging strategies and applying them to some tricky problems. In the final weeks of term, the children will be completing a practise SATs paper to see how much progress they have made through their hard work in class and at home. In the final week of term, children will also be seeing how much they now know regarding 'time'. By then, every child will have had a full week wearing a watch whilst being part of our time squad.
Science: we will be exploring human health. This is where we look at how the human circulatory system works and also how we digest food. We will look at what makes a person healthy or unhealthy and consider what good choices we can make to keep our bodies in good shape. We will be setting up fair tests to see what patterns we can see with our bodies when we do exercise and also compare our resting heart rate with our heart rate during and after exercise.
Topic: our Maya topic is full of so much excitement and nothing is more exciting than our morning of working with the UK's ONLY archaeologist who specialises in Maya history. The morning with Dr Diane Davies will surely inspire your child and we may have some budding Indian Jones at Christ Church Academy. We will learn about the Maya number system, their towns, what artefacts tell us and also what happened at their temples.
RE: we are looking at Judaism – its symbols, beliefs and other key features – when also considering how a Jewish person would cope with conflict. We will think about how we have felt when we are dealing with conflict. At the end, we will be thinking about whether conflict is ever a good thing.
Computing:  we will be using excel to put data into a spreadsheet so we can generate graphs and then use these to answer questions posed by a difficult client.
Circle time: as you may have been told, I use my daughters' books to help our circle time discussions. This term, I want Year 6 to consider growing up and taking on more responsibilities. The book 'Evie's mad hair day' will show an example of where someone makes a change they weren't keen on initially but by making this change, it helps her do wonderful new and exciting things. 'The Way Back Home' by Oliver Jeffers will help develop this idea further and we will consider how making excuses – either to yourself or others – can have a really negative impact and hopefully, we will have Year 6 grasping opportunities even more in 2018!
Other exciting things:  we are looking at 'Holes' by Louis Sachar this year as our class novel. We are continuing our time in the shared area on Tuesdays and on Thursdays, children will be running our 'Fuel for School' project. During this time, we will look at the food products, take out items which would help us with providing breakfasts for our school and then calculate the weight and value of the items we have been given. After this, children will do PE with Mr Cox. For this term, they need an indoor PE kit every Thursday.
Spring 2:
English: we are going to be looking at some of William Shakespeare's stories and on one of the days, we are even going to dress up as different characters from his stories. Throughout the term, we will be looking at 'Mr William Shakespeare's plays' by Marcia Williams. This amazing book shows Shakespeare's most famous plays in comic form. The children will have the challenge of developing these into written stories. We will also use them to help write non-fiction texts such as diaries, recounts and even a biography of Shakespeare himself.
Maths: we are going to alter the school day so we can really focus on any gaps the children may have in the weeks leading up to the SATs. In the morning, children will have 45 minutes focusing on arithmetic using place value, calculations and fractions. This will build into them applying these methods to reasoning questions. In the afternoon, children will have another 45 minutes where they develop their understanding of geometry, statistics, algebra and ratio. Please support your child with their homework but also remind them that if they are struggling with anything, to speak to myself or Mrs Cooke immediately and we will help them.
RE: children will be doing a unit called 'What does Easter mean?' The outcome of this will be that children will take part in the Easter service, leading readings or sharing poems or pieces of writing they have produced.
Topic: due to the SATs tests taking place in May, we will be mainly using our shared area time and our Fuel for School time to learn about the natural resources in the world. We will use the information gained from our Fuel for School food to understand how to convert kilometres to miles, how to work out mean average and also improve our ability to convert measures.
Circle time: we will be using another of my daughters' favourite books called 'Giraffes Can't Dance'. We will be discussing the importance of believing in ourselves and understanding that confidence and hard work have a lot to do with achieving success. We will talk about how we can support each other and how we are all good at something – we just need to appreciate and value other people's strengths with the knowledge that they will be proud of ours.