Welcome To Year 6!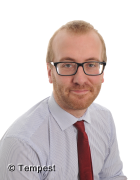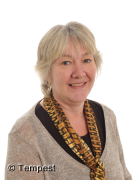 Mr Seddon – Class Teacher    Mr Ireland – Class Teacher/ Deputy Head Teacher    Mrs Cook – Teaching Assistant
Welcome back to a new term at Christ Church Academy. We have been delighted with how the children have settled back into routines and have set very high expectations for themselves. We know they will continue this throughout the upcoming year.
As mentioned in September, every year at school is vitally important however this year is extremely important for many reasons. In the upcoming year, children will be leading our school, taking their SATs and will eventually be moving onto secondary school – to name just a few!
We want to get off to the best start possible this term and it is essential that children are reading at home as often as possible. Our Autumn 1 tests demonstrated the positive effects that reading at home can have on the children's progress.
In addition to the usual maths facts and challenge homework, every child will be given spelling and maths homework every Monday. In order to prepare the children for secondary school, this homework is compulsory. One piece must be handed-in by Thursday and the other piece must be handed-in by Friday. As discussed at the October parents evening, children who do not hand-in their homework will be asked to complete it at lunchtime. Spellings will continue to be tested on Fridays. Please support your child with doing this and help them continue to make as much progress as possible this year.
Year Six have also been reminded of their 'Classroom Talk Rules', which they wrote earlier in the year – the children have agreed to these rules to ensure that everyone in Year Six has a fantastic year and achieves their very best! E-Safety, in conjunction with our 'Class Charter of Good Behaviour with Technology', will continue to be promoted; recently, West Yorkshire Police visited the school to deliver an interactive session.
As always, if there is anything you want to know, or if you are concerned about anything at all, please do not hesitate in speaking to us before or after school.
We know that together, we can all help ensure that our super Year 6 class continue to progress and have the most successful year they've ever had!
Below is a breakdown of our curriculum for this half term.
Autumn 2
English – we are starting this half-term by learning about 'Stories from Other Cultures'. In particular, we will spend time looking at The Jungle Book, through both film and text. The children will explore the amazing characters and settings in The Jungle Book, all whilst using the language and sentence features needed in Year 6.  At the end of the topic, the children will write their own story from another culture.
Later in the half-term, the children will learn about persuasive writing; using the language features which they have learned during the term, the children will write a non-fiction balanced argument text.
Maths – to ensure that the children continue to progress as much as possible, this half-term we will continue to teach reasoning for forty minutes in the morning and then arithmetic for the same amount of time in the afternoon. This term, we are focusing on fractions, decimals and percentages. Our work in Maths will also be useful in other areas of the curriculum; for example, our work on statistics, mean averages and calculation methods will be invaluable during this half-term's science lessons.
PE – our PE sessions will be taking place on Thursdays. This half term we will be developing our gymnastic skills whilst also learning how to use the large apparatus in the hall safely and responsibly.
Science – this half term we will be looking at 'Electricity' in our Science lessons. The children will develop their understand of circuits and electricity use. Building-upon their previous learning, the children will draw and construct a range of circuits, using bulbs, motors and switches. The school will also have a 'no electricity' day, where the children will monitor the school's electricity usage and will consider how the school can reduce it's electricity usage.
RE – during our topic 'Sacred Writing: Incarnation and Immanuel', we will consider what Christmas actually means, alongside other key characters from the nativity. This will involve thinking about the significance of God's presence on Earth. From what the children have learned during the topic, they will write an argument text about Christmas.
Topic – our topic this half-term is 'South America'. As part of this topic, the children will develop their Atlas skills to find the precise detail of Brazil. Meanwhile, we will explore what a biome is and discover that each biome has a different purpose; this will involve a trip to Tropical World. During our lessons, we will discover the natural resources which come from Brazil, and will compare Brazillian culture with our locality.
Circle time (PHSCE) – we will be focusing on our topic 'we are blessed', where we will consider how lucky we are with our friends, our school and the other things which we are able to enjoy. As a result of our sessions, we will sponsor a toilet abroad, to help those who are not as fortunate as ourselves. During Circle time, we will demonstrate the Christian values of wisdom, hope and compassion. Circle time will be taking place in our reading area which is jungle themed, and which features prayer leaves which the children have made.
Computing – we will be learning how to create spreadsheets in our topic "We are Project Managers'.  Through our computing lessons, we will expand our ability to be creative, independent problem solvers. The children will also reinforce their understanding of the importance of using technology safely, respectfully and responsibly.
Art / DT – this half term we will use a range of materials to design and build a jungle themed enclosure. The children will visit Tropical World in order to help them generate ideas.
Music – during our lessons we will compose our own jungle-themed music, using a range of percussion instruments. This music will be used as mood music in our reading area.
French – in our lessons we will learn how to greet people, count and deliver simple instructions in French, both orally and in writing. We will also explore the patterns and sounds of language through songs and rhymes. The children will develop a knowledge of French which they will then build-upon when they study foreign languages at secondary school.