Welcome To Year 6!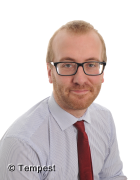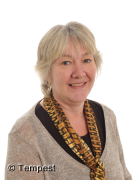 Mr Ireland – Class Teacher/ Deputy Head Teacher    Mrs Cooke – Teaching Assistant
Summer term 2018
The children have worked so hard this year and they have come through their SATs with flying colours. They showed levels of resilience and effort that were admirable and I now want to make use of their phenomenal skill and eagerness to learn to truly change the world. I want the Year 6 leavers of 2018 to leave an amazing legacy at Christ Church Academy. Below is an overview of the curriculum in their final weeks at our school and also some key details about the term ahead.
Here is the curriculum for this term:
Summer term 2
English –This term, we are completing our work on Ancient Greek myths. In our topic work we will retell myths, write reports and also write some persuasive letters to try and encourage the Spartans to come and help us fight in the Battle of Marathon. However, we will mainly be focused on developing writing in our topic work on the United Nations Sustainable Development Goals. Children will be writing a range 
of texts to support this vital work and our work in developing the bungalow will help them show how our community can help achieve their global targets.
Maths – we are going to be looking closely at how maths can be used to help us make decisions and how best to help difficult situations. As mentioned above, we will be studying the UN's sustainable development goals and through this, children will be collecting data, considering what this shows us and how they can use their knowledge of place value, calculations and fractions / percentages to best communicate this to the wider school community.
Topic – we are studying the Ancient Greeks this term. The children will find out about the geography of the country and then use rese
arch skills to better understand what life was like in Athens and also in Sparta. They will be generals in the Battle of Marathon and also use their knowledge of Shakespeare from last term to compare English theatre with the Greeks. We will also create mosaic patterns in our artwork.
We will also be studying ways of helping our planet and how improvements to the environment can have a positive impact on our locality and also our wider-community.
RE – our unit is called 'moving on' and will link to next term's work on life as a journey. Children will explore feelings around changes in people's lives, both in religious terms and in other ways as well. We will study religious stories from the bible and also a book called 'Quaky Cat' which takes a unique look at the earthquake in Christchurch in New Zealand. We will then look at the inspirational way the people of Christchurch recovered from this tragedy and the positives we can take from this story.
PE – children will continue to do PE on Thursdays with Mr Cox. Because the weather is looking like it is improving (at last!), children will need their outdoor PE kits in order to take part in rounders and cricket this term. After half term, they will be preparing for sports day by doing athletics. I remind all children that PE kit is an essential part of school uniform and children need to bring this in consistently in order to be 'green' for BASE.
Circle time
As well as looking at Quaky Cat, we will also be looking at 'A Squash and a Squeeze'; another book I have borrowed from my daughters! The purpose of our Circle Time is to explore the concept of appreciation and gratitude and also consider what makes us fortunate. Sadly, our Year 6 children will be leaving us at the end of this term and it is important they have opportunities to talk about their feelings during this period of transition.
Science –we will be ending summer term 1 with a week-long block of science looking at 'Living things and their habitats'. We will be going on a visit to Hirst Wood Nature Reserve to look at examples of habitats. We will examine different animals and minibeasts and then start something pretty exciting in our school grounds. Watch this space…! This will continue into summer term 2 and will link to our DT work.
We are also studying a unit of work on 'light' and will be using our knowledge gained from this work to feed into our leavers' assembly.
DT – children will be developing skills of research, design, construction and evaluation to design elements of our bungalow project so they can truly leave a positive legacy at Christ Church.
It's going to be a great term!