Welcome To Year 6!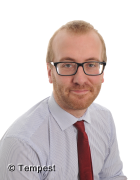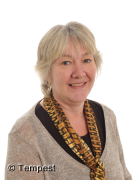 Mr Seddon – Class Teacher    Mr Ireland – Class Teacher/ Deputy Head Teacher    Mrs Cook – Teaching Assistant
Welcome back to a new year at Christ Church Academy. We have been so pleased with how the children have settled back into routines and have set very high expectations for themselves. We know they will continue to do this for the whole year.
Every year at school is vitally important however this year is extremely important for many reasons. In the upcoming year, children will be leading our school, taking their SATs and will eventually be moving onto secondary school – to name just a few!
We want to get off to the best start possible this term and it is essential that children are reading at home as often as possible, practising their maths facts (there is homework available every day in class), learning their weekly spellings (given on Mondays and tested on Fridays) and also completing their weekly challenge homework. Please support your child with doing this and help them make as much progress as possible this year.
Year Six have also agreed upon their 'Classroom Talk Rules' for the year ahead – the children have agreed to these rules to ensure that everyone in Year Six has a fantastic year and achieves their very best! We have also discussed E-Safety and have created our 'Class Charter of Good Behaviour with Technology'.
As always, if there is anything you want to know, or if you are concerned about anything at all, please do not hesitate in speaking to us before or after school.
We know that together, we can all help our super Year 6 class have the most successful year they've ever had!
Below is a breakdown of our curriculum for this half term.
Autumn 1
English – we are starting this year by looking at a Michael Morpurgo book called 'Kensuke's Kingdom' where a little boy gets stranded on a desert island. There are some amazing descriptions of settings in this text and we want the children to learn to write their own setting description, whilst using all the language and sentence features needed in Year 6. We will be learning another setting description off by heart using 'Talk for Writing' including all the actions. This will be a great opportunity to get the children on their feet!
We will then be using the same text to work on non-fiction writing and the children will be working on writing a non-chronological report about an animal found on the Galapagos Islands. They will be writing from the point of view of Charles Darwin who we will be studying in science, RE and topic (see below).
Maths – this year we have changed the timetable to help children really progress in maths and Year 6 will be doing arithmetic for forty minutes in the morning and then reasoning for the same amount of time in the afternoon. This term, we are focusing on calculations, place value and fractions. Please support your child in learning their times tables and also with completing their weekly homework which will be set on Mondays. Children who complete this by Thursday will gain extra golden time minutes on Friday!
PE – our PE sessions will be taking place on Thursdays. This half term we will be learning how to play benchball and we will be developing our ball skills. The children will enhance their confidence and motivation through team games.
Science – we will be learning about Charles Darwin and his theory of evolution. The children will also look at inheritance and will develop their ability to draw conclusions and use appropriate scientific language. We will learn about fossils and how they are formed, meanwhile the children will analyse the advantages and disadvantages of specific adaptions. They will create an argument text on their views of Charles Darwin.
RE – during our lessons, we will be looking at our topic 'A Christian God'. The children will compare and debate the differences between the Bible's and Charles Darwin's beliefs. We will examine how opinions have changed over time regarding the different theories of Creation. The children will then write a poem describing the ever-changing world.
Topic – our topic this half term is 'The World'. As part of this topic, we will research routes for Charles Darwin and will compare different places on the journey. The children will extend their knowledge of the local area and will learn about the UK and Europe, North America and South America. We will develop our locational and place knowledge by using atlases, whilst we will also use fieldwork to observe, measure and record. 'The World' will introduce the children to exciting new vocabulary which they will use to write a diary entry.
Circle time (PHSCE) – we will be talking about families, communities and the importance of respecting differences. During Circle time, we will demonstrate the Christian values of hope, endurance and friendship. Circle time will be taking place in our new reading area which is outdoor themed, and which features prayer leaves which the children have made.
Computing – we will be learning how to design apps in our topic 'We are App Planners'. The children will design an app to log our Fuel for School deliveries and sales. Through our computing lessons, we will expand our ability to be positive, independent problem solvers. The children will also reinforce their understanding of the importance of using technology safely, respectfully and responsibly.
French – in our lessons we will learn how to describe people, places, things and actions in French, both orally and in writing. We will also explore the patterns and sounds of language through songs and rhymes. The children will develop a knowledge of French which they will then build-upon when they study foreign languages at secondary school.
Art / DT – this half term we will develop our confidence in using a range of materials to produce line, tone and shade when sketching African patterns. The children will then use these skills to produce African masks, increasing their awareness of different kinds of art, craft and design.
Music – throughout the term, we are going to be doing some singing practice as we aim to learn several songs over the whole year to then build into our assembly at the end of Year 6. It will be a musical extravaganza!