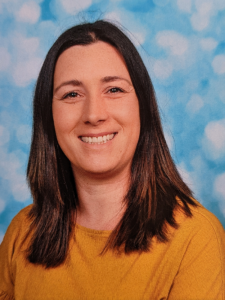 Miss Harrison is our Learning Mentor at Christ Church Academy.
The Learning Mentor role in our school was developed to support pupils by helping them to remove barriers to learning which may be from school or home.
Miss Harrison works with pupils, families and school staff to help develop a child's potential.
Areas that can sometimes be a barrier to learning:
Low self esteem
Lack of self confidence
Friendship difficulties
Medical needs
Bereavement
Attendance
Family issues
A Learning Mentor can help the child to develop strategies and skills to overcome these barriers, enabling them to make positive choices and increase their learning potential.
After a request from staff or families, Miss Harrison works with children on a one to one and a small group basis outside the classroom in a calm learning environment running a range of activities to support children's needs. This may be for a few sessions for a couple of weeks or over a longer period if appropriate.
Miss Harrison aims to provide support for pupils and their families, so if a parent or guardian needs to have an informal discussion, please contact the school office or contact Miss Harrison directly.