Welcome to Year 5: a place to thrive!
Meet the Team
Miss Redgrave                                  Mrs Smith
  
Welcome to Year 5
We hope that you will join us on our exciting learning journey this year and enjoy our updates.
Year 5 is an amazing year at Christ Church Academy. We face the challenge of preparing for our SAT exams in Year 6 and building the foundation for a transition to secondary school
We approach all of these challenges with a positive 'CAN DO 'attitude and see all our hard work rewarded at the end of the year.
Please support us by reading with your child every night, practising their passport maths skills and undertaking homework tasks.
Read your child's report card and ask them about 'being green' and ensure they have their PE kit.
Come into school and visit, we will be holding parent/student art activities this year
AUTUMN 2 – THE NEW WORLD
English:
This term will begin by exploring the exciting world of FILM. We will use the Wallace and Gromit films as our inspiration. We will use the settings and characters to create our own character profiles and write our own exciting story. We will then create leaflets for our own theme park based on South America.
Maths.
We will begin by studying addition and subtraction.This will include: methods, problem solving including decimals.
We will then study onto multiplication and division incorporating arithmetic and problem solving. We will apply our calculation knowledge to reasoning solving a variety of problems and puzzles.
It is vital the children learn their times tables before they begin Year 6 so please keep practising these at home and encourage your child to do as much maths facts passport homework as possible.
We aim to have every child confident with all written methods before they start Year 6 and knowing all of these key facts will help them succeed in Year 6.
We will begin the year with Chemistry. We will focus on the 3 states of matter and how they can be altered and manipulated. This will develop the children's ability to predict, record and plan various aspects of experiments focusing on factors which need controlling.
Art and Design
Year 5 will be create Art from around South America. We will build our own Amazon rainforest and favela.
Religious Education 
The children will study Sacred Texts this term. They will understand the meanings and beliefs underpinning the importance of the bible and other texts.
Physical Education
We will be learning how to successfully participate in team games such as Hockey. We will practise our ball skills focusing on passing and intercepting. We will as allows focus on good sportsmanship and a positive attitude towards team mates and opponents.We will understand the importance of having roles within a team and that patience and communication are essential in all games.
Music
We will continue to have weekly guitar lessons on Wednesday afternoons
Topic
Year 5 will be studying South America. We will explore the physical geography of the continent. We will investigate it's features and culture. We will focus on the Amazon rainforest and the impact of humans on this region.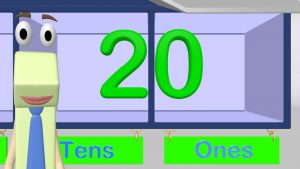 .